Untitled, Inkjet on Cotton, 21 inch x 27 inch, 2015
Exercise in rectangle, solid and open. Black tape, white chalk, HD video 2min running time, 2015.
Untitled, InkJet print , Open Sessions 4, The Drawing Center, NYC.
XYZ training unit, 8ft x 8ft x 8ft , Wood, Outdoor sculpture, Grinner, Austria.
The Family of Men - stop motion animation, (work in progress).
Tell me the Truth, ink jet print, sizes variable 2014-2015.
Protocol - X second day of exercise, mind blowing. Can't wait to see the video footage. High Desert Tests sites at Iron Age Road site
High Desert Tests Sites - Protocol - X going on ground, being built May 9th morning with the help of everyone, so amazing!
MAY 9, 2015 - MAY 11, 2015
Lior Shvil's interest in the "Urban Combat Training Facilities" at the nearby 29 Palms Marine Base was triggered by memories of similar training exercises that he experienced when he was in the military in Israel. His work reveals common themes of psychological and political subversions implemented through political policies handed down to soldiers as written and spoken protocols and manuals.
For his project with High Desert Test Sites he will create a political theatre for a civilian audience by recreating a specific selection of army training protocols that will be carried out by a group of 24 inexperienced participants, engaged in a simulated counterinsurgency exercise. This theatrical structure will highlight the artifice of the situation and allow participants to reflect on the exercises with a more empathetic and analytic understanding of the complexity of each of the roles engaged.
This project is supported in part by the Andy Warhol Foundation for the Visual Arts, Foundation for Contemporary Arts, and Artis.
"Oz Belev Yam" at the Rubell Family Collection, Art Basel Miami 2014, (Performance Documentation).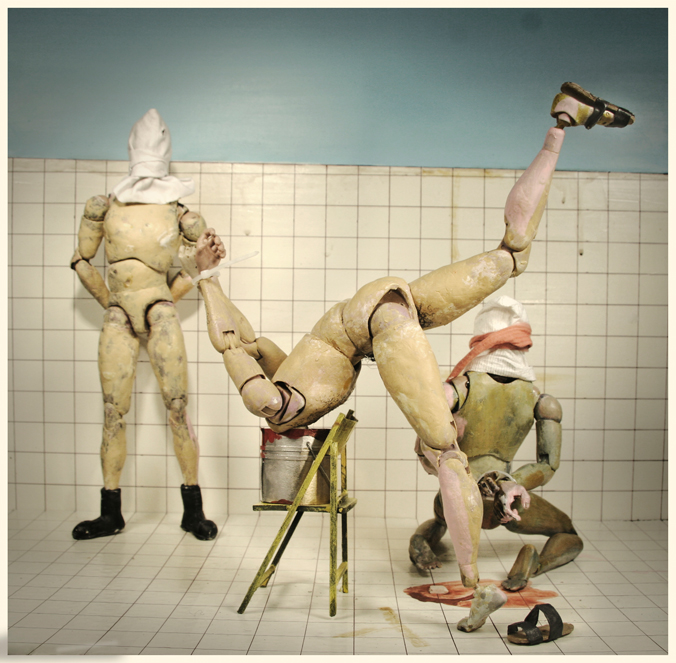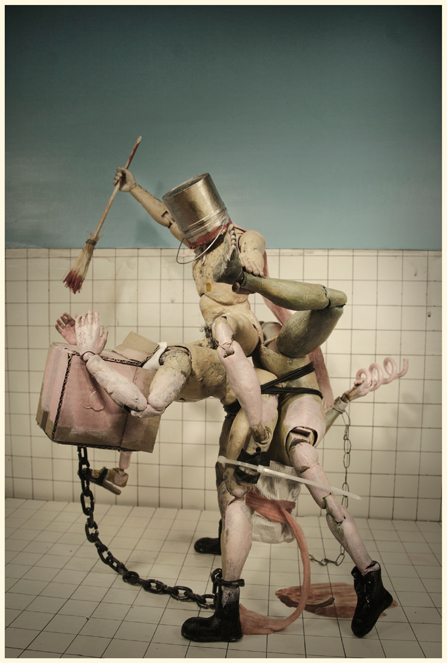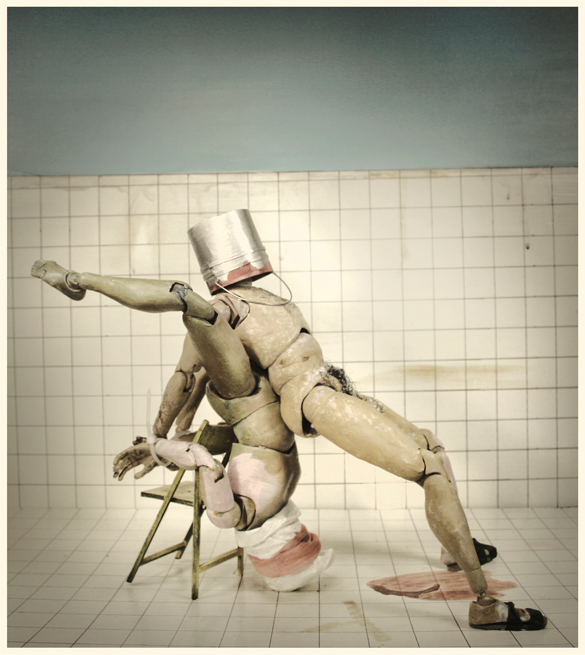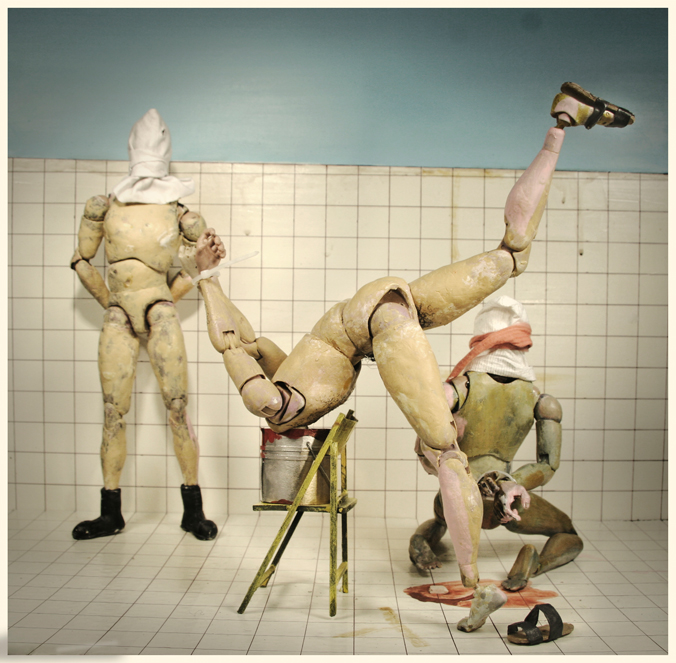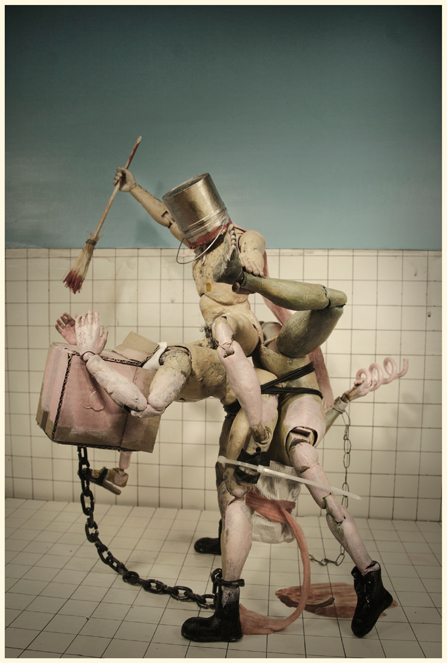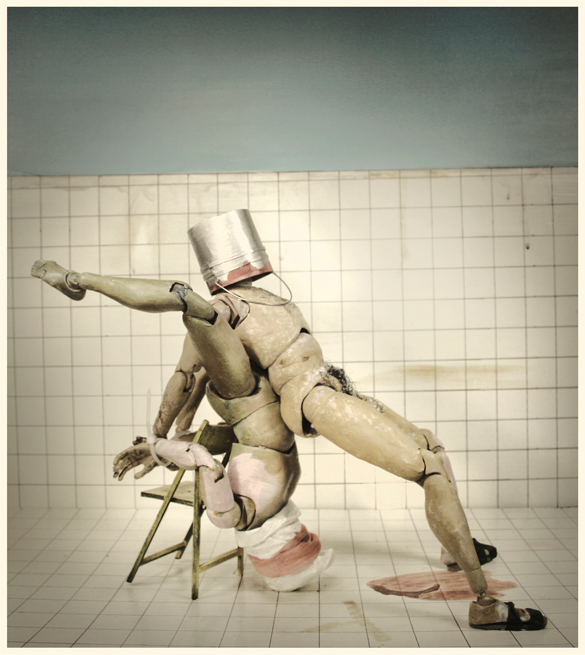 Protocol - X at High Desert Test Sites, May 9th 2015 TBD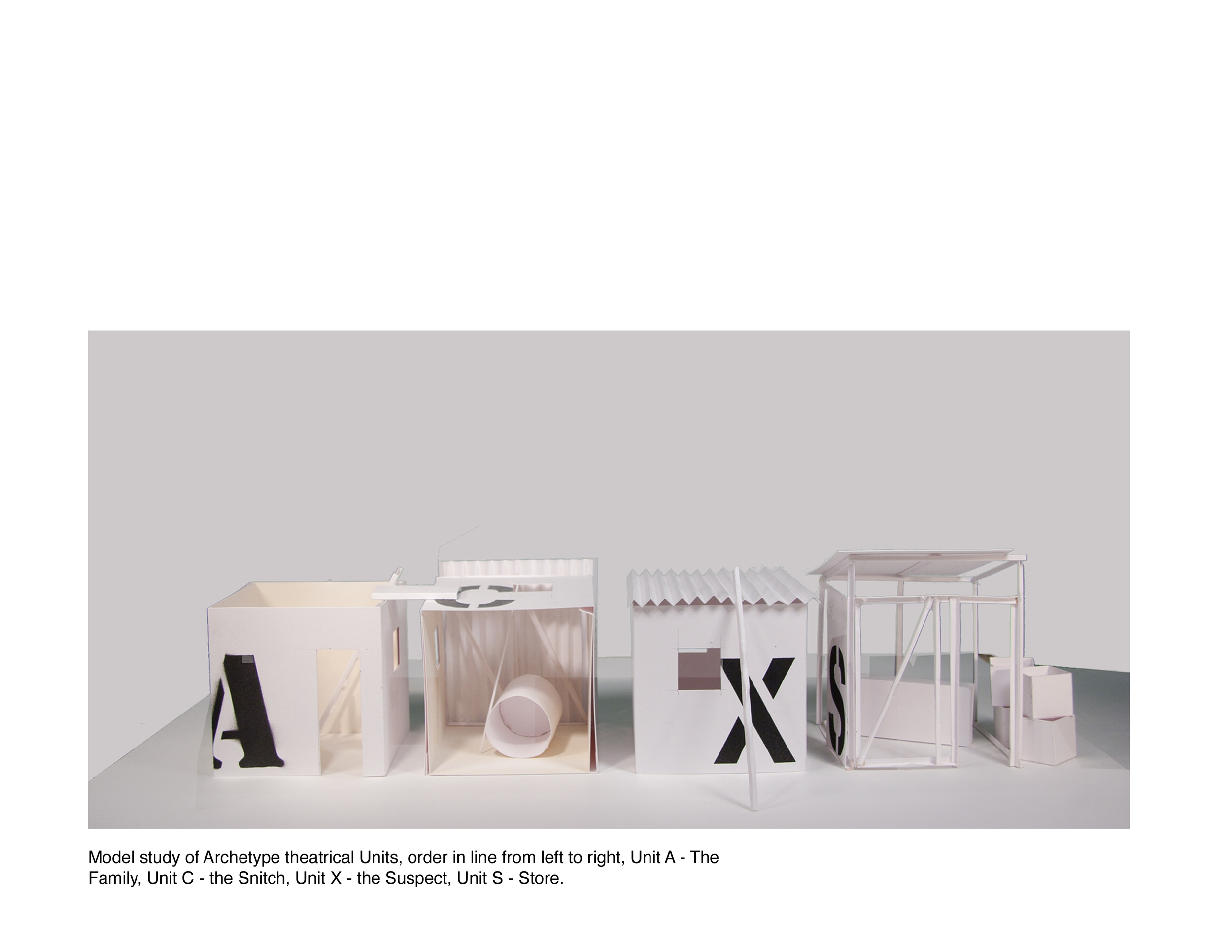 The Scripts or the play is based on many written and spoken applications and protocols the army uses for training the soldiers against insurgence. Those protocols are similar to the familiar protocols the army uses to trains the soldiers for conventional warfare. In the case of insurgence the indigenous population is being describe as it was an enemy platoon or weapon. Every soldier learn what to do if for example he confronts with the "Mukhtar", (a local Religious leader), or when he is being attack by a group of "Hysterical Women" or when he approaching and "Old man pushing a Baby carriage". For example the most famous protocol the IDF uses in the Occupied territories is known as the "Neighbor Procedure", where a soldier uses a Neighbor, (a local person who lives near by), as a human shield when he approaching to a suspect/terrorist house.
I am using this different protocols as short scripts for each unit. Every unit is the stage for performers to play the role of each protocol and is being marked by a letter that represent the different protocol it contains, for example, Unit - S will be the "Snitch", Unit - W will be the "Hysterical Women" etc.
"SALE", video installation at a supermarket, Jerusalem, Israel, Curated by Sharon Balaban. (DessertLand, Video animation, 8 min Running time, 720X576, 2008)
Profile is Aggression, Too: From the Haaretz Collection, ("Target Filfth", 2011, ink-jet print, ca. 55X150 cm each).
Operation OZ Belev-Yam, 2014. the Institute of Contemporary Art, University of Pennsylvania.
Ruffneck Constructivists, a group exhibition curated by artist Kara Walker, brings together 11 international artists in order to define a contemporary manifesto of urban architecture and change. On view in ICA's First Floor Space from February 12 through August 17, 2014, the exhibition features sculpture, photography, and video. As Walker states, "Ruffneck Constructivists are defiant shapers of environments. Whatever their gender affiliation, Ruffnecks go hard when all around them they see weakness, softness, compromise, sermonizing, poverty, and lack; they don't change the world through conscious actions, instead they build themselves into the world one assault at a time."
The term "Ruffneck Constructivists" is Walker's intentional recasting of "Russian Constructivists." Viewing F. T. Marinetti's 1909 "Futurist Manifesto" as a precursor to hip-hop artist the Notorious B.I.G.'s "Machine Gun Funk," the phrase "Ruffneck Constructivists" evokes thuggishness as an expression of abjection. Walker's wordplay suggests a relationship between the works on view in the exhibition and the moment, a century ago, when art and architecture were remaking a modern world. Yet, in place of the ego of the architect, they evoke the censured braggadocio of the hood and its black-market ingenuity. The works in this show do not communicate straight politics or solutions, though in Walker's words that is "the background hum." Instead, the exhibition focuses on structure and space as it is made and remade by policed bodies and identities. As Walker states, "It is my hope that the interaction between these very divergent works and methods could return a viewer to the questions of modernism, architecture, urbanism and the resistant bodies who reshape it."
"Starbeast Rising" at LadyFitness, Belrin, 2014,. Unser Stukeln Arbeit, Performance Documentation, loop, 720X576, 2005
Machine for livings 2012
The unavoidable intermingling of the domestic and societal spheres is also embodied by the collaborative work of Andrea Zittel and Lior Shvil. Thanks to Shvil's intervention, Oz Belev Yam(2011), Zittel's classic 1996 A-Z Escape Vehicle becomes a living cell functioning as an independent organism whose interior is designed according to its relationship with the human body. The work also reflects the mechanisms of control and protection dominating today's society, exemplified by a video showing a takeover attempt and live scenes shot in the gallery space. The architectural element is not merely functional; although this structure may be reminiscent of Minimalism's functionality and pragmatism, it becomes a metaphor for a psychological dimension in which the controllers and the controlled coexist. Each architectural element is no longer neutral; it becomes a potential battlefield.